Let's Do More, Together!
Knowledge
Expertise
Tools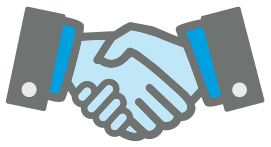 Most small and mid-sized businesses can't afford large business expenses without a payment plan. Unfortunately, this means 47% of suppliers are paid late for their products. Give buyers the flexibility they need with no risk to you. Whether you're looking for white label leasing solutions or fully outsource our best-in-class micro-ticket financing solution, it's quick and simple with Clicklease.
Serving a Variety
of Markets
Restaurants & Food Service
Beauty Salons
Manufacturing
Printing Services
Cleaning Services
Landscaping
Auto Repair
Fitness & Health
And More!